This is not camping the way you are used to. Much more than a simple tent, lantern and mess kit, Glamping is a luxurious, upscale and creative way to camp. The term "glamping" is a combination of the words glamour and camping, and is generally used to describe lodging that immerses campers in the outdoors while providing them with the comforts of home. Where the great outdoors meets luxury, glamping takes the best comforts of home or your best 5 star hotel and brings them to the outdoors in unique and creative ways. Queen size beds and air mattresses replace sleeping bags, cocktail tables, end tables replace old milk crates and a beautiful and elaborate place setting replaces the simple mess kits with a plate, cup and silverware. Steaks and gourmet meals replace simple hot dogs and hamburgers! This is high end camping and there is no such thing as "too much". You can be as creative, bold and luxurious as you want to be. The ideas are limitless!
Held in Idlewild, MI, The Summer Oasis Music Festival combines music and glamping for a fun filled, upscale music festival experience unlike any other. Attendees come from all over setting up the most elaborate, fabulous and comfortable living spaces for 3 days. According to founder, Cedric McDougle, Summer Oasis brings both worlds of music and camping together where the music and the tents are the main focus. The tents help to set the scene!
Glamping 101 with Black Widow!
So what exactly is glamping...and how do you take your basic camping equipment and create a luxurious space that rivals some resorts? As the official blogger for Summer Oasis 2018 and a 1st time glamper I was up to the challenge! I'm not an outdoorsy person at all. I'm definitely more of the room service and chill resort type but I do love decorating and outdoor entertaining so I figured this would be something fun and different for me to try! Glamping is all about personalizing comfort and expressing your personal style. I wanted to start my planning off with an idea of what I'd like my tent to look and feel like. I knew I wanted something colorful and warm and immediately started researching online on sites like Pinterest for inspiration. I was drawn to the colors and styles of Moroccan décor and Boho Chic Style. I found a few photos and used them as inspiration as I started this journey of creating a fabulous tent!
I was totally inspired by the colors, fabrics, and textiles and used them as inspiration as I decorate my glamping space!
Over the next few days, I'll be sharing a few tips and tricks to make your Summer Oasis Glamping experience even more enjoyable and I encourage you to share your favorite tips and tricks with me as well!
Glamping Basics
1. A Large Tent
The last time I slept in a tent, I was 12 years old and a girl scout. I slept on a sleeping bag, was freezing and remember that experience vividly! I slept outside one night at camp and a fly got trapped in my ear!!! That trip to the emergency room wasn't fun and I was officially over camping! I didn't enjoy it at all! LOL. Our tent was a simple teepee style tent with nothing more than space to keep a backpack nearby. Tents nowadays are much more unique, with plenty of amenities that make it easy no matter how many people you want to hold in your space.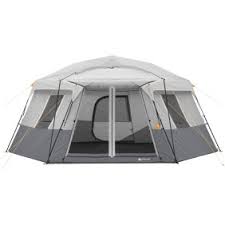 I fell in love with the "instant tent". I'm all about ease especially when it comes to the great outdoors. These instant tents, literally pop up in minutes making set up a breeze especially for a first timer like me. After researching a few tents, I decided on the Ozark Trail Hexagon 11-person tent. This tent seemed like the perfect size to create my sanctuary for the weekend. The box claimed set up time was 2 minutes but in actuality it took me about 15. It was still very easy and came with a really cute canopy entrance that I cannot wait to decorate. After all, I must have a fabulous entrance right? Check out my tent in this little video!
If you really want to create a home away from home, look into a multi-room tent. There are actually instant tents that have up to 4 rooms divided so you can create multiple rooms for you and your guests. Amazon and Walmart had some of the best deals on these tents and I was able to grab mine for $150 with free shipping! A good tent is the key to Glamping and you want to make sure you find one that is comfortable and long lasting!
2. A Good Air Mattress
I highly suggest a double tier queen air mattress for glamping. Many regular air mattresses deflate during the night, especially if it's fairly new! With a double tier air mattress, even if it deflates a bit you'll never be on the floor. Make sure you invest in a great battery operated air pump to refill if necessary! For added comfort add a mattress pad cover for the air mattress!
3. Bedding and Pillows
A Great Duvet, comfortable bed pillows, quality bed sheets, throws and cushions are essential for a great nights sleep! I choose to use satin sheets for added glamour and a beautiful Moroccan bedspread. Add extra throws, decorative pillows, and cushions for more pizazz and a nice warm blanket for extra warmth just in case the evening gets a little chilly!
4. Side Tables/Lighting/Extras
Like my bedroom at home, I love my nightstands. I keep my journal, a good book, my phone and other essentials close to me. Try adding a small folding table next to your air mattress to act as a nightstand. I added a cute tablecloth and Moroccan lantern to keep my Moroccan theme going throughout the tent. Amazon, EBay, Walmart and Ikea have great folding tables that are affordable! Don't leave them plain, however, dress them up! Add fabric, lighting, LED candles to jazz them up! During the evening it's imperative to have adequate lighting throughout your tent space. There are plenty of options for tent lights and lanterns available now. Most are LED or solar powered and allow you to have your tent as bright as you want it. You can also look into combination tent lights/ceiling fans that you can hang from the middle of your tent for light and cooler air! For more ambient lighting, look into string lights/fairy lights, LED candles and decorative lanterns! Some extras you may want to include are a welcome mat to keep the inside of your tent nice and dirt free and an outdoor rug (why get out of bed and walk on a cold camping floor?) It adds warmth and a little bit of "home" to your tent! It's your living space for the next few days! Customize it how you like! The possibilities are endless!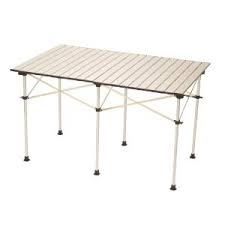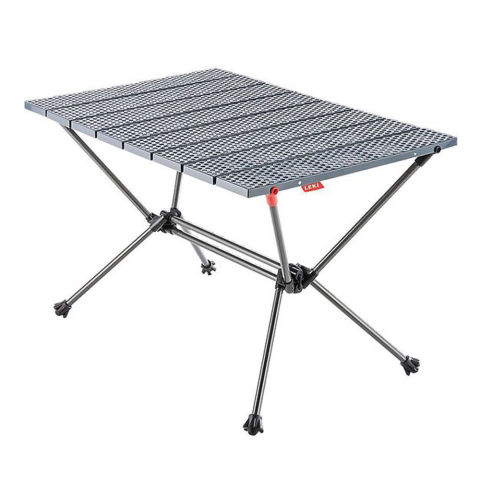 Are you an experienced glamper or a first timer? Share any tips, tricks or cool ideas you may have!!!
Stay tuned to the blog as we talk decorating and creating ambiance in your tent space and creating the perfect camp kitchen next time on Black Widow's web!
As always,
See ya at the Summer Oasis Festival!
Black Widow