The Chosen Few Picnic & Festival is a huge reunion of friends enjoying a day of house music. It's also an incredible display of personal style. Music Festivals are always known for the eclectic fashion style of their attendees. The Chosen Few Picnic is no different. House people have a style all on their own. So what do you wear to the Chosen Few Picnic & Festival? Today, we are talking style and fashion for the picnic!
Wakanda Chic
#WakandaForever is the official theme of the Chosen Few Festival and Picnic this year. The success of the Black Panther movie brought a resurgence of African inspired fashion and style. Why not celebrate the beauty of our culture and history with apparel inspired by the culture? Stores like the Silver Room and Kayra Imports both located in the Hyde Park Neighborhood have great apparel items to stay Wakanda Chic!
Flirty & Feminine
For the girly girls, you can never go wrong with a flirty sundress or a chic maxi dress. Pair them with really cute accessories for an effortless look. However, I'd avoid wearing heels! It's inevitable; I see it every year, women practically breaking their ankles in the name of fashion. Be cute but be practical. The festival is on grass and dirt. There are plenty of flat sandals or even fashionable sneakers that you can pair with your dresses to complete your look with style. Not to mention, why ruin your feet (dirty, dusty feet aren't cute) or your fabulous sandals?
Boho Chic
A popular trend in festival fashion is the Boho Chic look. It's for the wild at heart, carefree type. Big natural hair, braids, twists with cute headpieces, soft denim, floral prints, funky hats and flowy dresses.
HOUSEHEAD STYLE!
The genre of house music created a culture and lifestyle about freedom and individuality. Wide Leg pants, t-shirts, funky shirts, wild prints, converse sneakers, towels in your back pocket and more. House people made their own fashion rules and came ready to dance. Comfort was key. House lovers remained stylish and made it look effortless. I put together a group of some of my favorite house and dance music apparel designers who create clothing for the house and dance music lover. If you are looking to express your love for the culture of house music, these designers have what you need!
Nikki Hill, the Owner, and Founder of HouseHeadz Gear House Music Apparel wanted to take House Music Apparel to another level by Designing over 35 high quality, yet affordable apparel in the industry that would bring nostalgia and serve as a conversation piece to those of us who are lifelong house heads and house music lovers. We are honored to serve as your HOUSE MUSIC APPAREL HEADQUARTERS and we are located right on the south side of Chicago.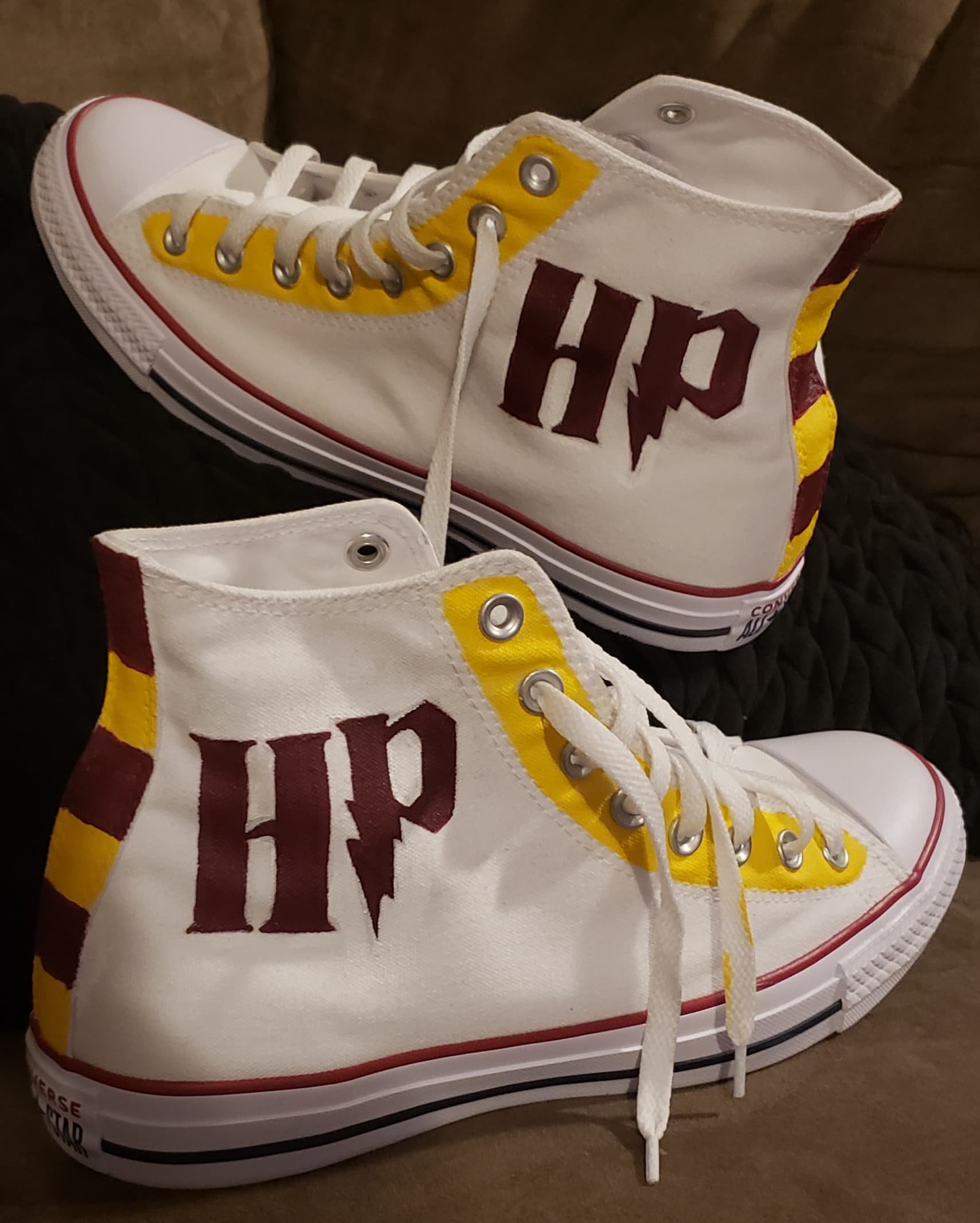 RagTyme Designs was created by Richard Avon Guyton better known as "Avon". RagTyme is the parent brand of my artistic creations which includes custom abstract painting, tattooing, interior decorating and fine art. His love of shoes and fashion inspired him to personalize the Converse® All Star "Chuck Taylor" shoes to promote self-identity from an artistic creative perspective. "RagTyme Chucks" are hand painted with customized designs that will surely make you stand out whenever they are worn. Every shoe is designed to reflect each client's individuality as they represent my client's ideas combined with my artistic vision. As a result, clients wear their "Chucks" with pride and the utmost confidence knowing their shoes are uniquely designed and are guaranteed to be unlike any other pair of "Chucks" in the crowd!
Owners Mace & Tim set out in 2007 to have a tee shirt that represented their love of House music and the culture they were raised in. After months of collaborating on designs and styles, they launched their first tee's in 2008 at the Old School Picnic. Each Design brings you the essence of a culture and time, a movement and a moment in time that those true to house can appreciate!
I created a line of t-shirts and merchandise that displayed my love of house music. House is so many things; the culture, the music etc. My merchandise represents a simple and classic way to showcase your love of our music, culture and lifestyle! Summer items include Tshirts, Tank Tops, and wine glasses.
Our House Wears is a brand of clothing representing and dedicated to HOUSE MUSIC 🎵. Wear "THERE'S NO PLACE LIKE HOUSE" is the theme. We want you to feel and look good wearing what you love!!
Support your favorite DJ Collective by shopping for Chosen Few Merchandise at their online store! The key to #ChosenFewPicnic style is comfort. It's a full day outdoors so it's imperative to be cool and comfortable!
As always, see you on a dance floor!
Black Widow
Coming next week: It's the FINALE!!!! Last minute tips and tricks as you prepare for our favorite time of year!