Saturday I found myself at the MID for I love House Music Saturdays. This week's sound conductors were Mega Rousseau, John Simmons, Czboogie, David Sabat and Mike Dunn. The party located in the "Century Room" at the MID is a more private party room located in the back of the MID nightclub. It's smaller and much more intimate. Lush Red Velvet curtains, crystal chandeliers, and red wallpaper create a sexy atmosphere. There is a VIP section along the back wall for patrons celebrating birthdays or other special occasions and a small dance floor and bar. The bar staff was very quick and friendly. I never had an issue or long wait when I ordered a cocktail.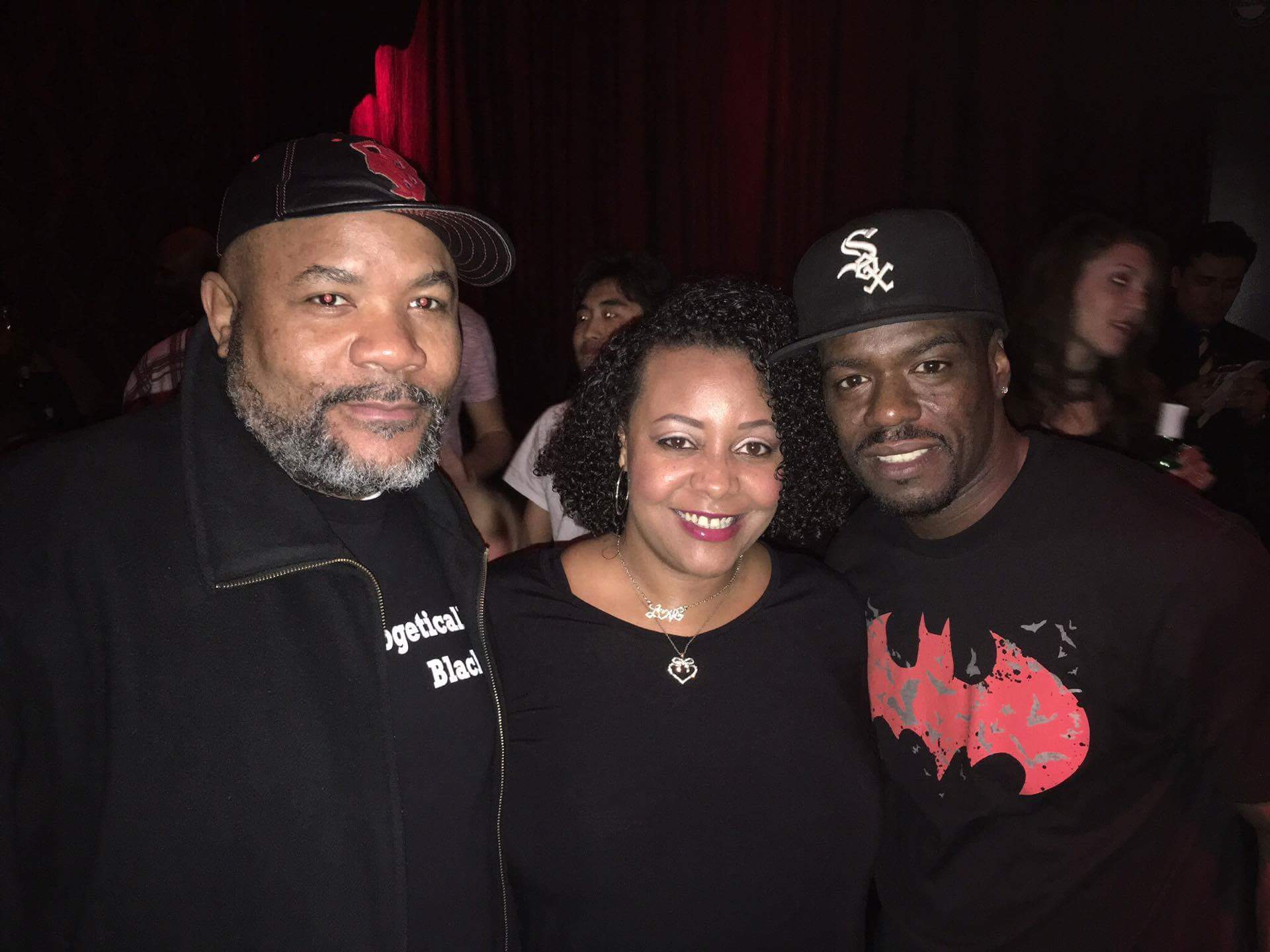 The birthday boy, Mega Rousseau opened the night with a great set. Perfectly timed and got the crowd up and dancing. I love a DJ that can handle the savvy task of opening a night. He began at a steady pace and gradually built the tempo. It was a fantastic way to start an evening full of rhythm. CZboogie, publisher, and editor of 5 Magazine played next with an up-tempo set full of classics, disco, and latin house music. With a very loyal following, she captivated the crowd with their favorite dance and house songs. John Simmons followed with a set full of house rhythms and sprinkled in some classic tracks that kept the momentum of the party going. Mike Dunn was next on the decks and took the patrons back on a musical journey filled with classic house tracks interweaving new music in between. Dave Sabat closed the night out in his signature style lacing soul, Afro, and Latin rhythms seamlessly. His musical style is much like his personality, warm, welcoming and full of soul. Patrons danced until 5 am.
The night was high energy. These are the parties that remind me of how great house music is. While taking a break from dancing, I looked around at the crowd, the dance floor, and I saw every race, color, creed partying together; smiling, laughing, dancing and it reminded me how unifying this music is. People say so much about Chicago, but we rarely focus on the good that happens in our city. House music and Dance music parties bring people together in a way that's just magical. On a Saturday night, we gathered in the center of the city and partied together in peace! NOW THAT'S HOUSE!
Until next time…see you on Dance Floor
Black Widow
Don't forget to comment and subscribe!!!!