Sunday Night I headed to Rosemont to attend "House Is a Feeling". Not just another reunion party, as the event page stated, this was an event with some of the most legendary names in house music. Presented by "I am House/MPJ", House is a Feeling was a musical cornucopia, featuring legendary DJs, Tony Cano, Jesse de la Pena, DJ Val and Paul Johnson and artists Barbara Tucker, Cece Peniston, Georgie Porgie, Dajae, Ally-Us, and Dawn Tallman. I walked into Joe's Live and fell in love with the space. It was a spacious dance floor with an incredible stage, awesome sound system and light effects; the space was perfect for the evening.
Each DJ took the crowd on a musical journey, infusing house classics with their own individual style, giving new life to some of the songs we've danced to for years. A legend with over 40 years' experience in the business, DJ Val opened the evening with a set as magical and energetic as her personality. Tony Cano, who has held residencies at some of Chicago's most legendary clubs such as Coconuts, China Club and Riviera has a career that spans over 30 years. Progressing from DJ to producer and remixer, he also is known for his website gottahavehouse.com. His set was full of old school classic house sounds. Jesse De La Pena, co-founder of the Grammy nominated group, Liquid Soul, is a veteran Chicago DJ and the host and producer of the "Friday Night DJ" series and music curator at Vocalo Radio Chicago. His set was filled with hand clapping, foot stomping rhythms. The legendary DJ & Producer, Paul Johnson, hit the decks with authority taking the party's already incredible energy even higher. A master on the turntables, Paul Johnson, captivated the crowd delivering a flawless set.
As if that wasn't enough good music for one night, the musical performances proved that our favorites just get better with time. Singer, Songwriter, Producer and host of the evening, Georgie Porgie hit the stage performing his summer hit, "Free" to the crowd's delight. Dawn Tallman is a vocal powerhouse who belted out some of her most recognized music to a crowd who hung on every word. Next, Aly-Us performed the 90s hit single "Follow Me" and I couldn't help but think of how the lyrics still resonate to this today. Chicago Born singer, Dajae came to the stage and the crowd was ready when she began to sing her hit, "Brighter Days". Completely engaged, the crowd sang along as she performed music that is etched in house music history. A legend in the House and Dance Music Scene, Barbara Tucker is truly a gift to the genre of house and dance music. Her voice is as captivating as her stage presence. She performed crowd favorites such as "Deep Inside" and even treated the crowd to a special rendition of Whitney Houston's, "I wanna dance with somebody". CeCe Peniston is one of the most successful dance club artists with songs that are a part of our lives soundtrack. She came to the stage and proceeded to give the crowd a show filled with club favorites and some of dance music's most memorable songs. She came to give the crowd something special and did not disappoint. To top off the night, a special performance by Curtis McClain took the crowd overboard.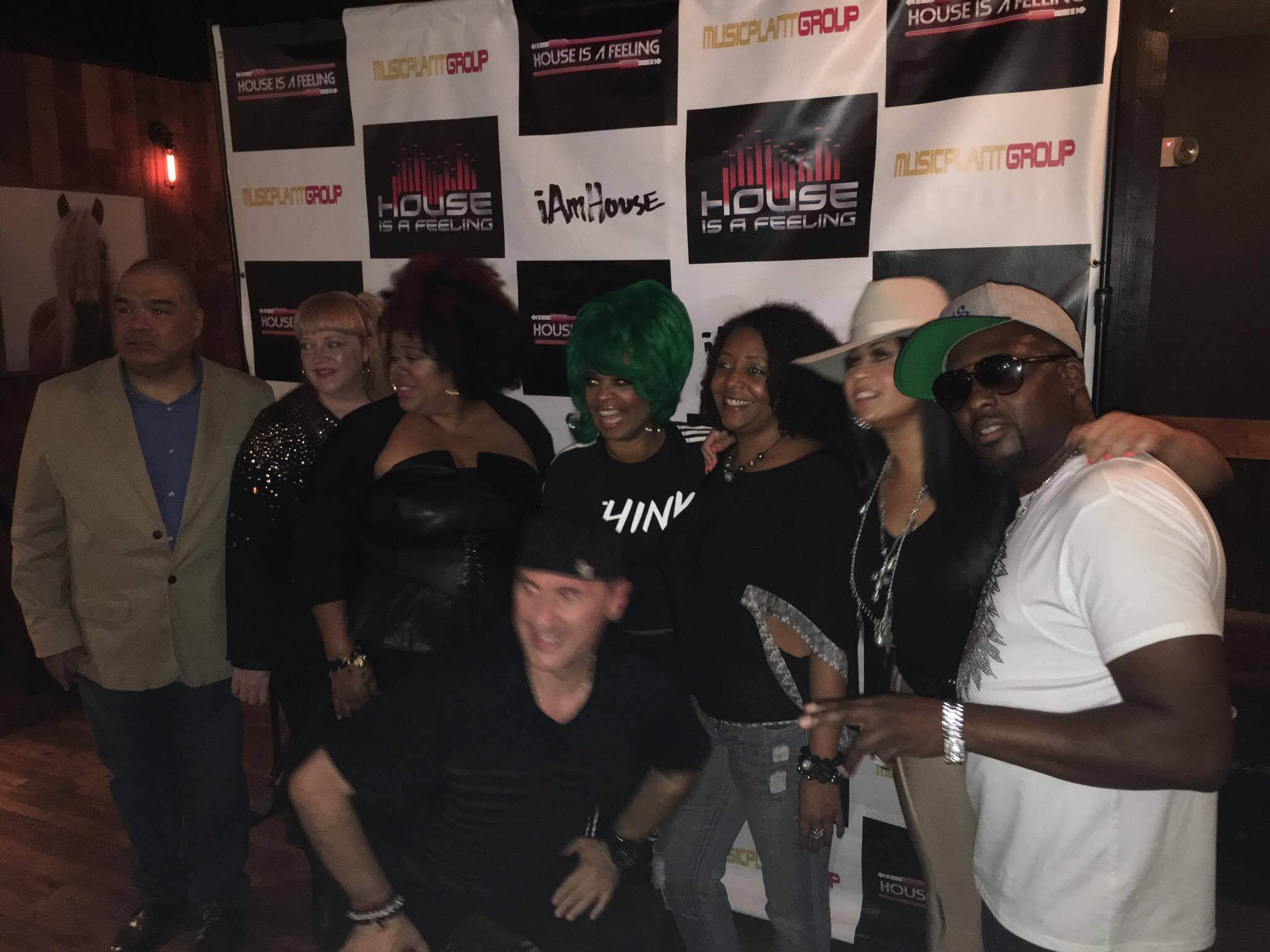 The Venue, the DJs, the Musical Artists combined with the high energy of the crowd made for an outstanding night of House and Dance music that truly lived up to the name… HOUSE IS A FEELING!
Until next time, See ya on a Dance Floor
Black Widow