If you are host this year at the festival, I hope you read my "Planning guide for Tent Hosts". That's full of tips for those who create spaces for friends to relax in at the festival. Pt. 2 in my Chosen Few Festival Series is about the festival itself. Where to grab last minute essentials, what to expect, how to prepare and what not to do. Hope you enjoy!
FIRST UP….THE FACTS!
(Directly from the Chosen Few)
Each year as soon as the Chosen Few announce the dates of the festival the rumors begin. So here are a few facts directly from the Chosen Few on the festival.
Both Saturday and Sunday will be all "House Music"!

General Admission Tickets are $40 and available online or at the gate. Children under 12 are free. There will be express ticket lines for those who ordered tickets in advance!

Festival Times are as follows: Saturday 8am-9PM (gates open at 7am), and Sunday 11am-8PM (Gates open at 10am)

What you can bring into the park (tents, grills, food, drinks, etc.) will be the same on Day 1 and Day 2

No longer a "Cash-less" Event. You can use cash or credit at the gates and to purchase food and merchandise at the event on both days.

With the tent space packages, you will have the option of either bringing your own 10 x 10 tent (and no larger) to cover your tent space or having Chosen Few supply the tent at a higher cost. Tent space purchasers are the ONLY attendees allowed to set up on Friday, June 30th.

General Admission Tickets will be sold at the gate the day of the event.

Tickets (Early Bird General Admission, VIP, and tent space packages) are on sale now:

http://wl.seetickets.us/event/Chosen-Few-Picnic-Music-Festival/342474?afflky=ChosenFew

For detailed information and answers to your frequently asked questions, check their website at

www.chosenfewdjs.com

There will be no in/out after set up times (Saturday 7-10) and Sunday (10-12).
Before the Picnic (a few of my favorites)
GEAR!
There is plenty of merchandise to purchase at the picnic but if you are looking for gear to wear to the picnic these are a few of my favorites! They sell house music related apparel and there's something for everyone! Tell them Black Widow sent ya!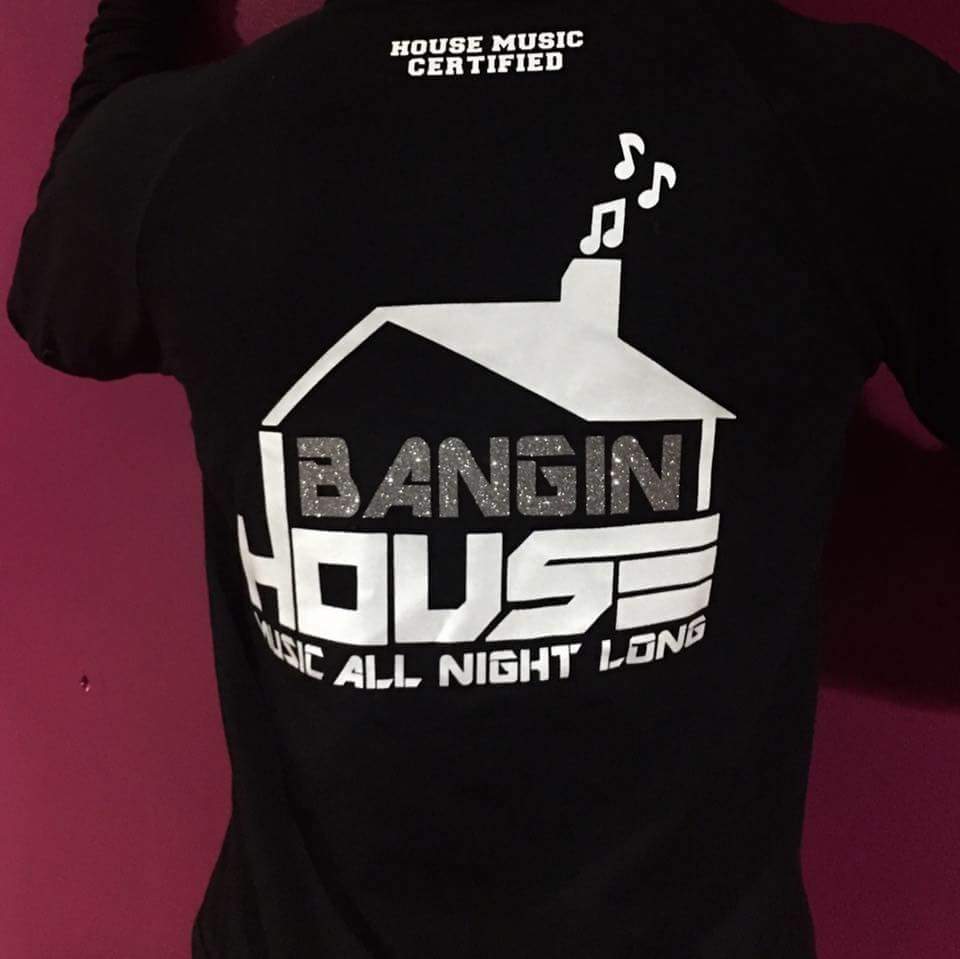 Ragtyme Designs
Owner, Avon designs custom converse. Stand apart from the crowd in a one of a kind original design.
773-905-2866
ragtymedesigns@gmail.com
FOOD AND DRINKS!
**Remember you cannot bring Glass Bottles into the Chosen Few Festival!!! Make sure all of your liquids are in plastic bottles**
Kimbark Beverage Shoppe
Located in the heart of Hyde Park, Kimbark regularly runs specials and you are guaranteed to find the perfect spirit for your signature cocktails! They usually have Chosen Few Specials!
On Facebook: www.facebook.com/kimbarkbeverageshopp
1214 E. 53rd Street
773-493-3355
Nicole Jordan Catering, LLC
If you are not in the mood to cook, grill or lug heavy equipment to the picnic, consider Nicole Jordan Catering. She's offering a special "Chosen Few Festival" menu with delivery service.
On Facebook: www.facebook.com/nicolejordancatering
3931 S. Leavitt, Chicago
312-884-1836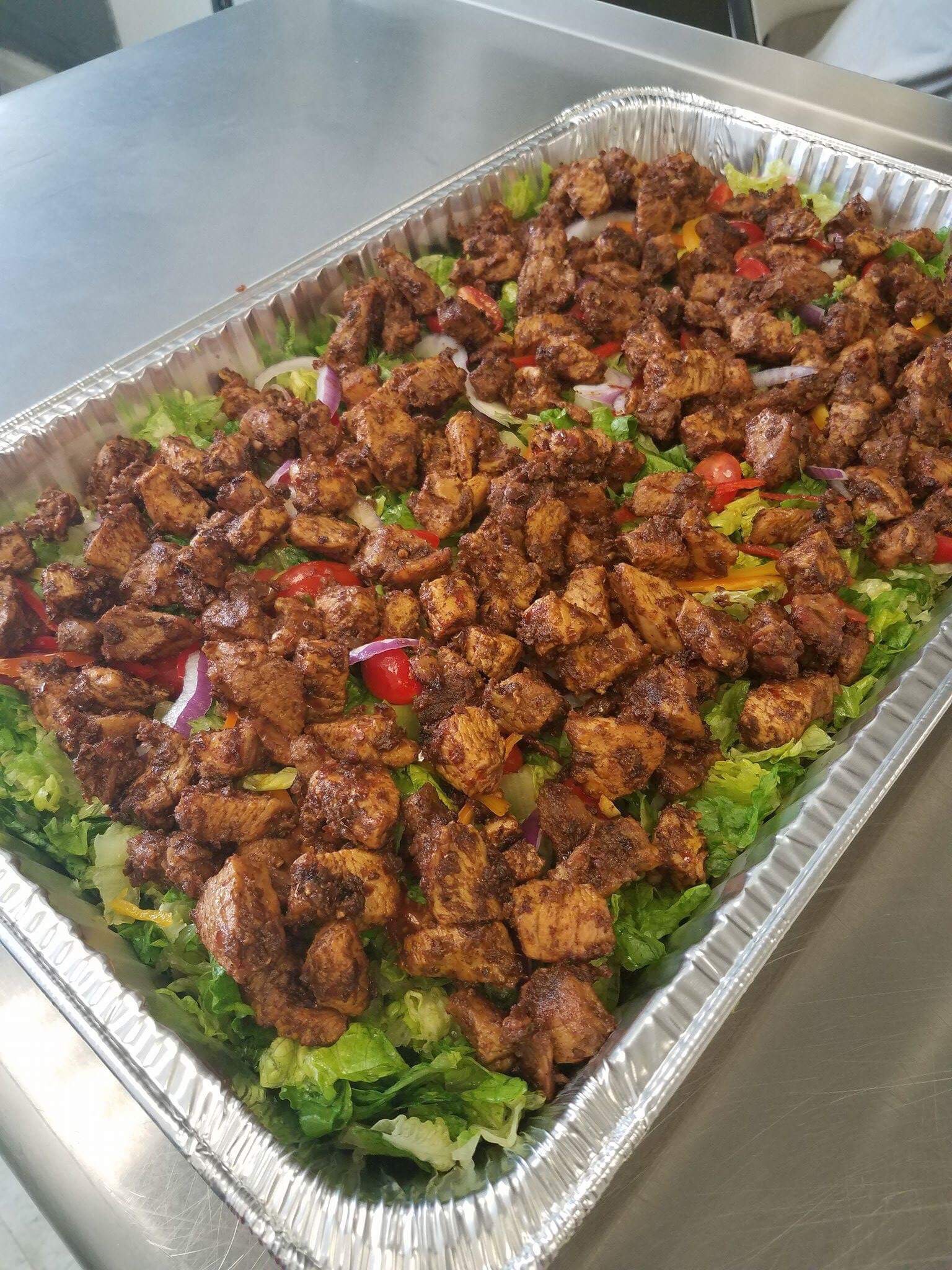 Popup Dropoff
"Eat Good...Feel Good"
Contact Chris Fryison or Tonya Freedom for your festival dishes!
773-530-7814
1229 E. 87th Street, Chicago
popupdropoff@gmail.com
2017 CHOSEN FEW FESTIVAL LINEUP!!!
THE DAY OF…WHAT TO EXPECT
The Line: This is one of the largest music festivals of the year. Whether you come at sunrise or during the middle of the day, there will be a wait. The key is to be patient. The key is to be organized, have your tickets ready, and your group's stuff in order. That helps the line move faster! Lugging stuff into the picnic takes time. Show each other common courtesy and some patience. We are all going to have a good time. That starts with a great attitude! I STRONGLY SUGGEST purchasing your tickets in advance. It really helps the line to move faster during the day!
The Police: If you are a "first responder" I can tell you from experience, the police are usually amicable. They allow us to load our stuff, and then go park our cars, in the morning. The early morning crowd is friendly and positive. We know we are getting ready to wait so we just enjoy the time, talking and meeting new people! The end of the evening is a different story. Some years, the police have been agreeable in letting us load our stuff into our cars and other years, they have blocked traffic off and we've had to walk with our equipment back and forth. Try to stay respectful and courteous and hope they do the same. Just know you will get out…eventually.
Parking: Parking fills up quickly on festival day, the earlier you arrive, the better your chances of finding a decent space. I must implore you, PAY YOUR PARKING TICKETS!!! The city is out in full force writing tickets and placing boots on cars! Pay your tickets or at minimum, get on a payment plan so you aren't looking at a boot on your car at the end of the night! Those who purchased parking spaces as part of a package may park in the lot specified in their package. All vehicles must arrive no later than 11am. Those who purchased remote lots may park there and there will be continuous shuttle service that will run throughout the event. Remote Parking is $30 per car.
The Crowd: The Chosen Few Festival is a huge reunion. Have a camera ready because you'll probably run into people you know! After 2pm, the park is pretty full and you are just moving around very slowly. Stay patient and enjoy.
Wardrobe: It's a festival and it's usually hot. Be comfortable, comfortable shoes, clothes are mandatory. You are dancing and walking for the majority of the day! Be COMFORTABLE! Ladies I beg you not to wear heals! I see plenty of "feet injuries" each year! It's a park full of dirt and grass. Save the heels for the after-party. You can be cute and chic in sandals, gym shoes or flats! Save your ankles!!!
If you are a guest in someone's tent there are a few things you should always remember:
Bring a Drink to share!

Bring a good attitude; speak to everyone in the tent, not just the people you know. It's common courtesy

Have a chair

Say thank you! Your tent hosts have spent a lot of time and money preparing for this. A little gratitude goes a long way for your friends who got up extra early to ensure you have a place to chill!

Ice and Water are always needed

Camera/Smartphone

Portable phone charger and extra batteries

Cash/Credit (for merchandise)

Sunscreen, hats, fans, towels etc

Toliet Paper
Some Don'ts
Do not bring a music setup!!! It's a MUSIC FESTIVAL!!! Music is non-stop all day!

Do not come to a tent you were invited to empty handed! That's tacky!

If you are an invited guest, don't complain. Your tent hosts have been up since the wee hours in the morning preparing for today to ensure you had a good time. Just say thank you!

Save the drama! This is a drama free festival. 25+ years without one incident, let's keep it that way.

No chairs on the dance floor! There's an entire picnic area full of space for your chairs! Stay off the dance floor! We want to dance!

Bring your grill but do not bring commercial/industrial size grills or propane, kerosene or any type of gas grills.

There is no selling or commercial activity allowed on festival grounds other than authorized vendors and sponsors. Guest engaging in unauthorized and/or unlawful activity will be removed from festival grounds.

No glass containers, no propane tanks or generators are allowed in the park.

Drones: Unauthorized filming by drones is not permitted and will be confiscated.
That about covers it! I hope to meet some of you at the festival this year! I'll be there both days in my "Black, White and Bling" themed tent! If you see me, stop by and say hello!!
Until next time,
See ya on a dance floor!
Black Widow!
You are missing one last thing! The PARTY GUIDE!!! Sign up below and get a full downloadable list of every pre and post party during Chosen Few Week!!!