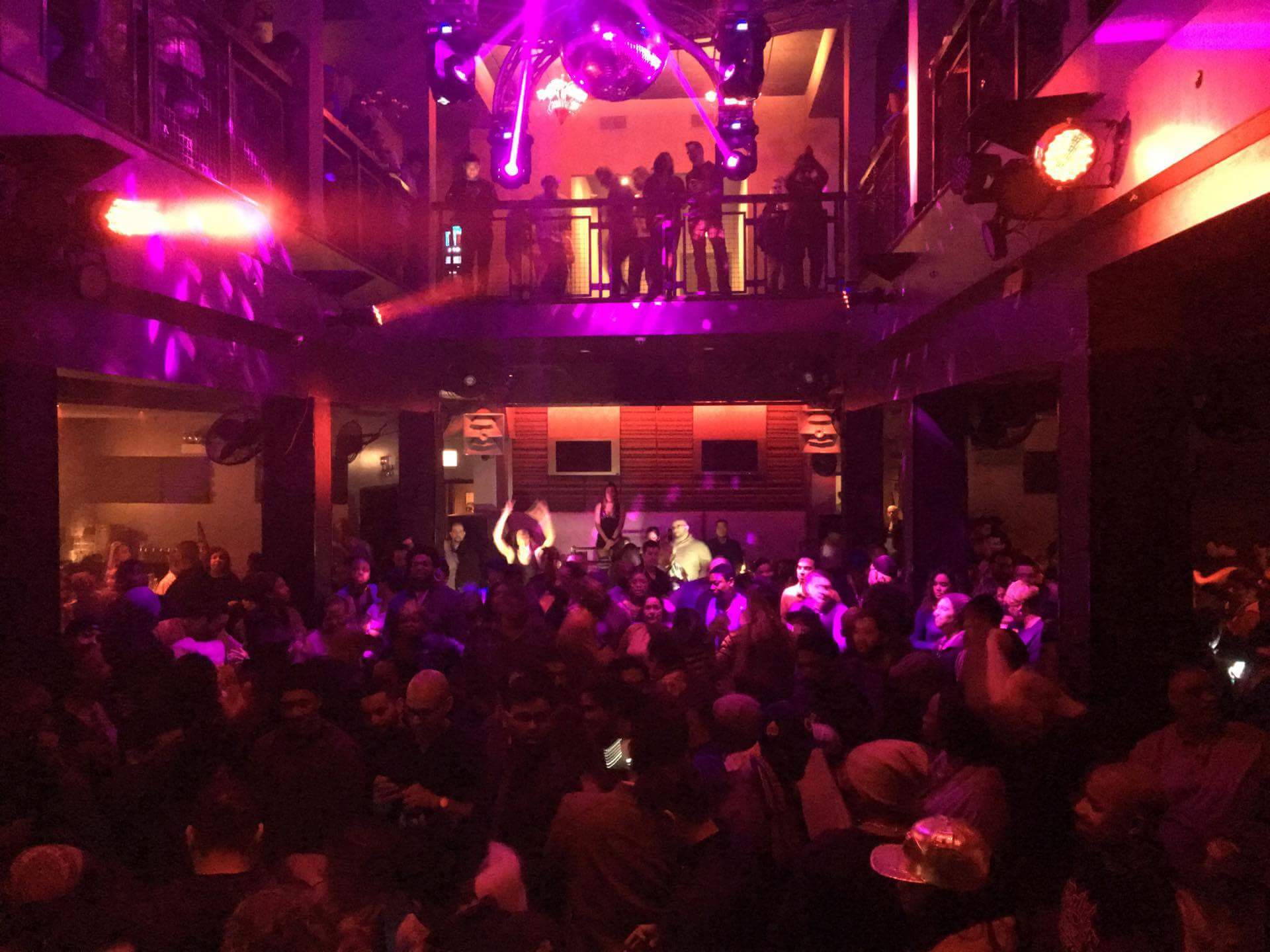 It was the end of a busy work week and the beginning of an extended holiday weekend. My house-filled weekend started at the Mid on Friday Night. The club was packed with a line waiting to get inside at 10pm. Terry Hunter and Farley were spinning to a packed house. The Opening DJ started the party with an old school house set that took me back to my younger years. The crowd was definitely feeling it as they took the dance floor and proceeded to "JACK" their bodies all night long. Terry Hunter played an eclectic set complete with new music, classics and soulful grooves that kept party goers dancing and shouting throughout his entire set. Later that evening Farley began his set and kept the party going until the wee hours in the morning.
Chicago is a large city with an enormous amount of talent within it. As a result, on any given weekend, there are usually several parties with some of the best DJ's in the business preforming at various clubs around the city on one night. As a fan and patron, your options are plentiful. This past Sunday alone had Jesse Saunders, Marshall Jefferson, Curtin McClain, Mike Dunn , Farley , and more at N'Zuri Entertainment Center located in the south suburbs, The Chosen Few DJs on the Southside in Hyde Park at the Promontory, Jamie 326 in the Pilsen/southwest side area, and a Frankie Knuckles tribute on the north side at Smart Bar. That is in addition to the countless other parties that were held in smaller venues from the south, north, east and west sides. If you live in Chicago or the surrounding suburbs you literally have a place to go no matter what side of town you live on to hear quality house music.
I spent my Sunday evening with the Chosen Few DJ's at the Promontory for the Sauers Reunion Part II. The Chosen Few DJ's previously hosted the first Sauers reunion party Thanksgiving weekend. The Sauers Reunion party is a tribute to a club that provided a space for young people to play, party and dance for many years. The initial response to the first Sauers reunion party was so positive they chose to do a part II. Held again at the Promontory in Hyde Park, the Chosen Few DJ's went "old school", bringing crates of records that they played in the early days of house and the partygoers re-lived that feeling of being young and free on a dance floor. The party goers enjoyed classic tag team sets by members of the Chosen Few as well as the sounds of classic disco, punk and new wave songs that had become the soundtracks to many of their lives. I was standing near the dancefloor and I could hear other patrons reminiscing while the DJ's were playing. Patrons fondly speaking about those "early days" of house and how the music took them back to some wonderful memories they shared as teenagers and young adults. As I said in my previous post on the Sauer's reunion party, "I'd love to see a continuation of this tradition. It connects the past to the future, especially for those of us who were too young to experience that magic." These types of parties are a reminder of the richness of our culture and history and although I was too young to experience the magic of Sauers and places like them, I'm fascinated by people's connection to them and the music that shaped a generation of house lovers.
My weekend was full of everything I love about living here in Chicago. I spent my days with my family and my children taking in the richness this city has to offer and I spent my evenings surrounded by my friends and extended house family enjoying good music, dancing, eating good food, enjoying great cocktails and making memories that will last a lifetime. Another great weekend in HOUSE!!!
See ya on a dance floor!!