The brainchild of DJ Ike Williams, the Mother's of House is a celebration happening this Saturday night featuring DJ Lady D, Mz. Nicky and Dee Jay Alicia. Mz. Nicky, DJ and entrepreneur, is the president and co-founder of D 'Vine One Enterprises, a group comprised of like-minded DJs who share the same love of house music. She currently plays all around the Chicago area and has played in Detroit and on the East Coast. DJ Lady D has played nationally and internationally since 1995. She continues to DJ, Tour and release music. She was featured in the book Disco Demolition in 2016 and has played at music events around the world including Summerdance, The Chosen Few Picnic, Lollapalooza and Wanderlust. She's managed her own record label, D'lectable Music since 2004, hosts a weekly event, called Disco's Revenge and produces a one hour mix show the last Friday of Every month for Vocalo.org 91.1 FM-Chicago. DJ and Producer, Dee Jay Alicia, has been spinning house music for the past 7 years but started DJ'ing in 1996. She's known for her talent, savvy marketing skills and most recently as the producer of two house tracks, "Rough" and "Gruv me" produced with Terry Hunter and Mike Dunn, featuring yours truly, both of which went to #1 on the Traxsource Afro House charts. She was recently added to the lineup for the 2017 Chosen Few Festival for the 2nd year in a row. Each one of these women are celebrated DJ's and mothers. I sat down with them at the beginning of the week over wine and an incredible meal prepared by DJ Brett Morrison, to talk to them about their journey, their careers, the ups and downs of the industry and how they balance work and family.
THE BEGINNING
Black Widow: Thank you ladies for speaking with me this evening. What got you into house music? What was it about house music that made you want to become a part of it?
(Mz. Nicky: It started for me in 7th grade. When I first heard it, my first thought was "What is that"? You know listening to WKKC Radio and things like that just pulled you into the music and I loved how everyone felt when they were listening to it. I knew from there I was going to be into it for quite a while. Now as for playing house music, that didn't start for me until 2008.
Black Widow: And how did that come about?
Mz. Nicky: I was telling Brett (husband) and other DJs can you mix these two songs together? I would always have parties and ask them can you mix this with that they'd be like ok…well why don't you do it? LOL! It actually was a bet between Big Easy (DJ) and I initially and I just remember getting up in that studio and I did it and it just went from there. I just fell in love with it, I just loved it…I still love it.
DJ Lady D: I never planned to be a DJ; it's just something I loved to do. I mean I loved going out. I used to go to Shelter. I had been to see Ron Hardy at the Candy Store; I had seen Farley at the Playground. I would say Ron Hardy was definitely impressionable. I was mesmerized when I saw him. I just remember seeing people jackin all around me and was like DAMN…I mean house music is just infectious. It's a part of my heart and soul, part of my fiber. I started going to parties my freshman year of high school. We would go to Mendel parties every weekend. I went to Whitney Young and the Hot Mixx 5 would do Sock Hops in our gymnasiums. BMX was instrumental too. I started dating a DJ and he had equipment at the house but he was never home because he was working in the clubs. So I started picking up records and I had to learn with my doubles and just played all the time at home. This girl, Bigonia, who now runs a promotional company in NY, was our roommate. She booked me at a shoe store called Sole Junkies and that was my 1st gig. After that, promoters started booking me and it snowballed from there. It started in Chicago then I started traveling through the Midwest, then North America then I started getting invitations to play overseas. So yeah…it just kinda snowballed.
Dee Jay Alicia: I grew up in Chicago, so House music has always been a part of my life. I remember the first time I heard, "Your Love", and I played it over and over and over again. Strings of life…I was blown away. I went to a few parties and got into the music but I couldn't go out. I had a mom that was sick and I needed to be home. So what I would do was listen to WKKC or BMX. I had my little dual cassette player and I would make my own mix tapes. If there was a song being mixed in and I didn't like it, I'd hit the pause button…click…then I'd wait until it was almost about to go off then click…release the pause button again. So I had the blends down but the song was short! (LAUGHTER) I was editing with my little dual cassette player. I had to stay close to home to take care of my mom. House was actually introduced before I started spinning because I found a calm listening to Sean Alvarez while I was in school. I was doing a lot of writing and thinking and his music didn't interfere with my thought process. I was playing steppers music and some house music initially. In 2010 I met Derrick Smokin Jones and he suggested I look into spinning house music too. So I started spinning more house music and going to house parties. Then I had a spiritual experience with Jamie 3:26. I remember walking in the party and it was dark. All I heard was shrieks and people screaming. I'm like OMG what is about to happen right now? I saw him walk in with his Kangol and Adidas and his backpack and he went to the DJ booth and played "I Feel Love" (Donna Summer) and I levitated off the floor! (Everyone laughs in agreement) and I remember saying, this is all I want to do. I want to make people feel like that! I mean it was really life changing!
MOTHERHOOD, FAMILY AND BALANCING IT ALL
Black Widow: Usually people expect women once they have kids, get married etc. to stop going to the clubs. They put you in that box of what is acceptable for a mother or married woman. How did you guys deal with the judgement of family and others who felt mothers shouldn't be in the club?
Dj Lady D: Being a mother came in the midst of all of that. I mean I started playing in '95 and had a kid in '98. People were looking at me crazy, like I was hitting my stride or my peak and was about to become a mother. People thought it was over for me. So to even be here today and still doing this, I'm just grateful because I was supposed to stop. I wassupposed to be done. I mean promoters didn't want to have anything to do with me after I gave birth.
Mz. Nicky: I had my mother saying "What are you doing? Why aren't you at home with your baby? I had aunts saying you should be at home... why you out are in the club? It was frustrating because I felt like I was able to balance it all. I always made sure my kids were good and the priority but I was also building a business and a brand. Now they see how successful I am in it. I was passionate and determined about the brand I was trying to build and when you are passionate and want something, especially as women, we're going to get it. Now my entire family is involved. My kids are involved and I get to do this with my husband as well and we balance it all out. They understand, when mommy goes out at night, she's going out to work! They have to understand that this is how I help provide for them. This is what I have to do to make ends meet. I have to make it happen.
DJ Lady D: I had the opposite experience because my family was super supportive. I think DJ'ing is probably the only career I could have had that allowed me to be so involved in my son's life and upbringing. I was free during the day, so I could pick up and drop off, chaperone field trips, PTA organizations, do the bake sales, taking to him to activities. My son saw me at every school event. I could do everything during the day. As a DJ, I was a Boss; I demanded full value because everything my son needed depended on me making it happen.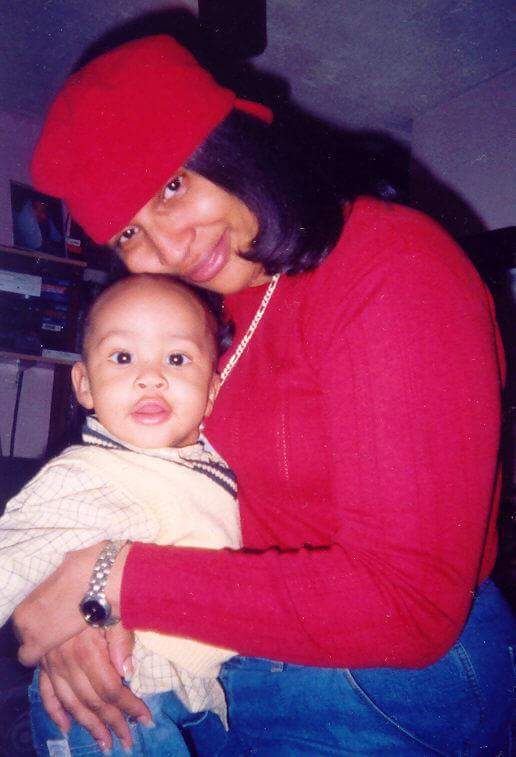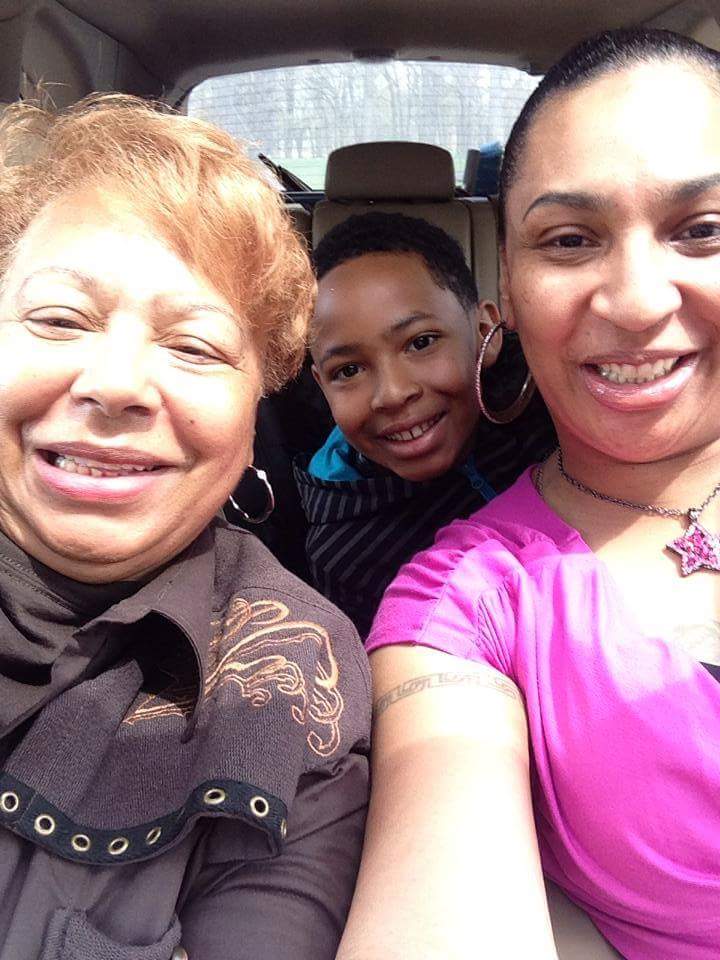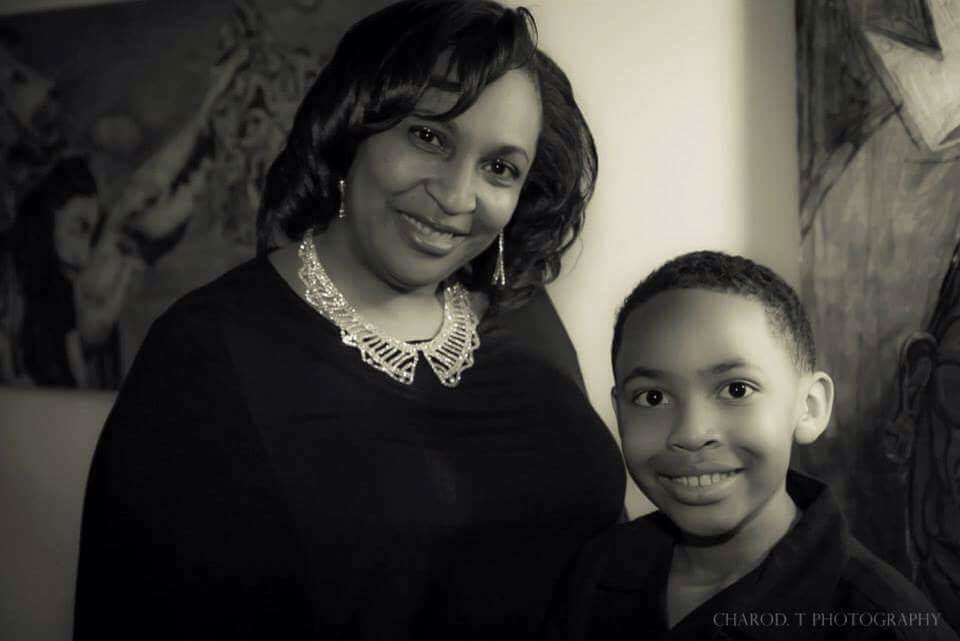 DJ Alicia: I purchased my building so I could have my mom close to me. I was taking care of her, I was working, and got all the degrees; Associates, Bachelors, Masters…I just got motivated after having my son. It wasn't about me anymore it was about us. I have to make this happen. I graduated, got a great job and was doing well then BAM…I lost my job and was unemployed for 4 years. I was doing the internet radio show, was spinning at different gigs and it became a means of survival. During that time, my mom was like, go live your life. She was like you gave me all those years…those teenage years when you should have been out partying etc., so she would be like I got him…he's good. That's really the only way I could have done it.
THE SISTERHOOD
Black Widow: You are obviously women who genuinely like each other. That in itself combats a stereotype. How do you channel that sisterhood?
DJ Lady D: I just want to do a set that's inspirational for women. I want each song to have real meaning behind it. I want it to touch them. To me, it's important as a woman to be putting out this positive spirit and uplifting people. When you talk about Mothers of House, we are all mothers, we share these common experiences…we haven't been brought together by accident. It's great to be able to hang out, laugh with one another then go out and beat those decks together. I love it.
Black Widow: How do you combat the negativity that likes to pit women against one another, especially in the DJ Game? I mean, it really happens to women...especially when they link up in positive spaces. How do you combat all of that?
DJ Lady D: I don't keep my ears to the street. That's one thing I do to combat anything negative. I'm not checking for it and it ain't checking for me. I guess ignorance is bliss. Doesn't mean it doesn't happen, but it doesn't matter to me.
Dee Jay Alicia: I enjoy listening to Lady D. I enjoy listening to Mz. Nicky. It's not like we are coming in with our equipment pushing each other out of the way. Nah… it's just a positive vibe. Those are the kind of gigs I want to play. If it's not giving me those kind of vibes, I'm not doing it.
DJ Lady D: As women it's important to encourage and support one another's dreams and visions especially when no one else will. It's lovely to be around a set of positive women who support you and encourage you. To bring me in and say we want to include you…I'm like…yes this is great! I'm not here by accident…you know?
Mz. Nicky: That's divine order girl! Whew!!! I just am grateful to Ike (party promoter) for his vision and for him choosing us to be in the forefront of something he puts his passion into.
DJ Lady D: Yes and it's nice that this is coming together for Mother's Day!
Everyone: Nods in agreement
Mz. Nicky: you know for me….I hold these ladies in high regard. They've been doing this a lot longer than me and to be playing with them is an honor.
BEING A WOMAN IN THIS INDUSTRY
Black Widow: Do people still attempt to diminish your talent and abilities based on how you look, who you know, who you are affiliated with or who you are married to?
EVERYONE: OMG! YES!!!!!!!!!!
Mz. Nicky: I've had guys tell me I'm not really mixing, or the only reason I'm successful is because of my husband or because I've screwed every DJ in Chicago. SIGHS… I'M WHERE I AM BECAUSE I'M TALENTED. I'M WHERE I AM BECAUSE I WORK HARD. I'M WHERE I AM BECAUSE I HAD PEOPLE WHO SOWED SEEDS INTO ME AND BELIEVED IN ME. I'm where I am because of who I am…Period. People have assisted along the way. I thank God for my husband because he really opened my eyes to certain things. But yeah, I felt like I always had to prove myself.
Black Widow: It's funny because everyone has someone….a friend, mentor …
Mz. Nicky: Absolutely
Black Widow: But it seems like with women having a mentor, or boyfriend or husband or anyone who assists you along the way somehow takes away from your talent or diminishes your capabilities. Whereas guys link up and mentor each other and no one ever tells them they are not as talented because of who helped them along the way.
Dee Jay Alicia: None of those naysayers were with me when I was covered in dust looking through 50 cent record bins, none of those people were with me when Raphael(DJ) left me in the basement and said you count every single beat in these records and write down those BPMs to the records in those crates. I mean I was a literally a human serato! *counting 123…124…125* None of those people are with me when I'm on Ableton till 3 in the morning trying to put a track together, none of those people are with me when I'm spinning a party til 3am and have to be at work at 9. None of those people are with me when I'm spending a ton of money on Traxsource trying to find something new, None of those people were with me when I went from wax to cd to serato back down to CDs back to flash drives because they didn't believe I was spinning. *Takes deep breath* I've had to change how I spin to be respected because no matter how many times I post a video of me spinning on wax with Herb Kent, people refused to respect what I did. It just can't be about our talent! And it's not just us…the naysayers will approach the people who do support us and get in their ear. One person told one of my fans that I was syncing!!!! AIN'T NO SYNC BUTTON ON SERATO! AND IF YOU KNEW ANYTHING ABOUT DJ EQUIPTMENT, YOU'D KNOW THAT!
EVERYONE: COSIGNS, LAUGHTER AND HIGH FIVES!
Dee Jay Alicia: It used to be so frustrating because I let that be in the forefront of my mind. You know I was motivated by saying, "I'm gonna prove you wrong" and it wasn't until the picnic last year that I felt like I could do this for the love now. I don't have to prove to anyone that I can do it. I can fall back in love with it again and not care about what anyone says or thinks.
DJ Lady D: You know it's all about being confident in who you are. When I was doing A/R and production, I remember a man telling me, you know I'd get as much work as you if I had tits. I'm like really? Well go grow some…
Mz. Nicky: RIGHT!!! Its like did you just hear what I just gave you? All of that is nothing right? I'm just a cute face or whatever? None of my talent matters right?
DJ Lady D: I try to think if I let that kind of stuff get to me but I don't think I did. It's not really in my personality but the more I think about it…you know I was just doing shit. I wasn't trying to break glass ceilings, I was just doing shit. I don't call myself a feminist, but I just act in ways that promote feminism. I'm just doing shit…I'm not trying to be a pioneer, I'm just doing shit. I'm doing what makes me happy. I'm doing what I love to do. Yes… being one of the only 2 female DJs in Lollapalooza's history is great or being the 3rd woman to play at Shelter is great and that's wonderful! I'm just doing my thing.
Black Widow: And people act like you aren't supposed to celebrate those achievements. Why not celebrate them? You've worked hard for them.
Dee Jay Alicia: I've had to duck and brace for impact with my achievements.
Mz. Nicky: You know you have to change your focus sometimes. I love soulful house and I had things on my bucket list like playing with the Jersey boys and playing in Baltimore. Once I changed my focus, I got a call from Jersey. I just feel like when I changed my focus, negative things and people were removed from my life.
Everyone: Unanimous Praise Shouts!
Mz. Nicky: it wasn't until recently. I think when we played at Renaissance (gestures to DJA), that I had a breakthrough. I've always felt like I've had to prove myself during my set. You know people were coming to hear my blends, the songs I'm playing etc.… that night at Renaissance; I just let it all go and play. It was the first time that I just played some music in a long time. That's where I am now…I'm just playing music and I'm enjoying it again. I've always been passionate and loved it but I felt like I had to prove something. Now it's to the point where I just don't care about that…it's about how I feel and catering to my floor.
Black Widow: When you are a Female DJ and you are setting your prices, parameters and getting title of bitch because you aren't wavering or allowing people to price you down, how do you navigate through that when you know they wouldn't come to a male DJ the same way?
DJ Lady D: You gotta be gangsta. I learned a lot from Psycho-Bitch and Teri Bristol. They were bosses and they really taught me a lot especially what DJ's should be paid. I learned that when you name your price, people will either come up to it or I just don't do it. I have to make a living and support myself and my kid. PERIOD…there's no negotiating my rent so I don't negotiate my rate.
Mz. Nicky: I don't get as many bookings as I used to anymore; not like I used to. Back then I just wanted exposure but now, I'm like wait a minute, I'm giving you entertainment, I'm promoting , you are getting a following out of me, you are getting a lot of stuff from me. I'm grateful for exposure but I don't need it. I've exposed myself. I've worked hard for it. Now that I'm standing on what I'm deserving of, I don't get bookings like I used to and I'm okay with that. All money ain't good money.
Black Widow: Do you feel people come at you and purposely low-ball you?
Mz. Nicky: Absolutely. Your DJ makes your party, pay your DJ. That should be the first thing you budget for when you decide to have a party . You should never have a party thinking if I don't make enough off the door or the bar, I'm not going to have enough to pay the Dj. NO! Pay your DJ. We are doing a job for you. You are getting a professional person! Then they'll say, "Aww sis, do it for the love"…
DJ Lady D: and I do somethings for the love, for certain people or charitable organizations.
Mz. Nicky: Absolutely, I do too. You have to sow seeds sometimes.
DJ Lady D: Across the spectrum of a year, I usually will say I'll do 5 free events, 5 reduced rate gigs or something like that for charities and good causes and organizations. After that's exhausted, I just let them know. I can't do it. It's just that simple.
Dee Jay Alicia: Quite simply, my answer is my manager. I mean this ain't free. All of this music, this equipment I'm buying. I need these things to perfect my craft. You are paying for our creativity. Some people I'll deal with directly, I'll do charity events too. I let my manager deal with most of that because I know she's not wavering. This ain't the pawn shop or the swap meet.
DJ Lady D: It's always good to have an agent working in your best interests.
Dee Jay Alicia: yea because of the nature of my personality, I had to get a 3rd party to deal with that.
THE FUTURE
Black Widow: What's in the future for you guys?
Mz. Nicky: It's all about letting go of that need to prove myself; I'm just open to new experiences. I'm focused on my family, my children, and my grandchild. Family is everything to me. I'd like to have something for the kids. Something to pass the torch. There are DJ's doing similar stuff now and I'd love to be able to teach the youth about this thing called house. So yeah…I'm just open to whatever God has for me.
Dee Jay Alicia: I want play globally. I'm at the point where I want to make the road smoother for women coming behind me. You know when Lady D was doing her thing it was gravel and she paved it. Now with me it's pavement…maybe I can make the road a bit smoother. You know? Maybe women won't have to go through what we have all gone through; maybe we can make it easier for them. I also want to move more into production. I have an ear and love creating. I want to DJ and produce because it's my passion.
DJ Lady D: I thought I was ready to hang up my headphones but they keep pulling me back! It's beyond me and the universe tells me I'm not done yet so I'm gonna ride this till the wheels fall off. I've worked with Girls Rock Chicago, a nonprofit organization that teaches girls music. They do a summer camp every year. I used to do a few workshops. I developed a DJ curriculum and I think it's something I want to continue doing. I think it's important to allow girls the freedom to be creative and musical. It's about giving them confidence and self-esteem through musicality. It's about giving them the right to express themselves. Teaching for me is definitely in the future.
Mz. Nicky: I think the house community needs us. They need more of what we are contributing as women, as sisters in this. They need to see the sisterhood, the unity. We can show people that when we support one another, everybody wins!
Dee Jay Alicia: and they are growing with us. Our fans have allowed us to evolve. When I came into this, I was you know…BMX! But, they have allowed me to graduate and they have evolved with me and allowed me to grow. It's a constant evolution and as long as people allow us to continue sharing with them… I'm sharing.
Black Widow: Ok, last question. What can we expect from you at the Mothers of House Party?
DJ Lady D: Surprises and inspiration
Dee Jay Alicia: Love
Mz. Nicky: Great music and positivity
Black Widow: Well there you have it! Thank you ladies so much for sitting with me. I cannot wait for Saturday night.
You can find the Mothers of House below:
Instagram: @dj_Alicia
Soundcloud @dj-Alicia
Twitter: @DJAlicia
DJ Lady D:
Facebook: @Djladydchicago
Instagram: @djladyd
Mixcloud: @djladyd
Mz. Nicky D'Vine
Facebook: @Divine.One.Enterprises
Instagram: @Mznicky3
Twitter: @mznickydvine1
Mixcloud: @mznicky-thedvineone
Soundcloud @thedvine1-mznicky